CrowdNet
Buy and sell WiFi on your phone
Connect to over a million*
WiFi Hotspots nationwide
CrowdNet is a mobile app that allows you to buy WiFi / Mobile Internet from any of our trusted WiFi providers. Just look for a "CrowdNet" WiFi signal on your smartphone!
Connect anywhere, no matter what your telco network is!
You can connect and switch between telco networks so that you can always enjoy the strongest Internet connection possible, no matter where you are!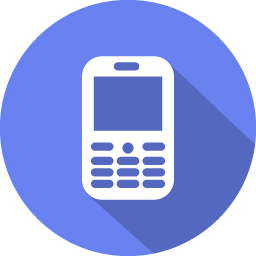 Open the CrowdNet app and search for WiFi connections available. You can choose how many minutes you need (and the app will tell you how much it will cost)!
Select your preferred WiFi connection and an SMS notification will confirm your choice. Payment is conveniently done through SMS.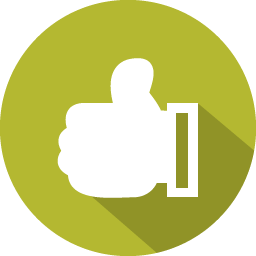 Enjoy your CrowdNet Connection! And don't worry~ a countdown timer will always keep you updated how much time you have left.
FREQUENTLY ASKED QUESTIONS
Where can I get the app?
The CrowdNet app will be available on both the Google Play store and the Apple App Store. We're currently making tweaks in the app – but if you'd like to know once it's ready, please sign up for our Newsletter!
Becoming a CrowdNet Seller
How do I become a seller?
We have a separate app for sellers called "CrowdNet Seller". To become a seller, all you need is to download the app through the Google Play store or Apple App Store, and register. The CrowdNet Seller app will provide you simple step-by-step instructions on how to set-up your account.
Important note: To be able to sell your Internet, you need to have a stable mobile signal. We highly recommend that you use your unused mobile data for re-selling your Internet. Do note that you are responsible for any additional charges incurred outside your mobile data plan.
How do I know that the CrowdNet Seller is trustworthy?
We want to make sure that all of our CrowdNet Sellers are trustworthy, so we employ a rating system for all of our partners. Customers are encouraged to provide ratings and comments so we can reward or manage our partners better. In the event that our CrowdNet Sellers fall below our quality standards, we instantly review their accounts for improvement (or even suspension).
Where can I find CrowdNet Sellers?
In our app, we have a feature that allows you to find all the CrowdNet Sellers in your location.
Paying for your WiFi connection
How is payment done between the buyer and seller?
Transactions via the CrowdNet app is all done via SMS. The CrowdNet app confirms with you the payment amount and number of minutes before any transaction starts. Once you confirm and accept the terms, your mobile prepaid or postpaid credits automatically gets deducted and transferred to the CrowdNet Seller's account.
Managing your WiFi connection
What if the WiFi disconnects before the time runs out?
It is our aim to provide all our customers with stable, reliable Internet wherever you are. In the unlikely event that the WiFi connection becomes disconnected, the app will automatically send a notification to our system. You will receive a partial refund (depending on the package you purchased) to your account while the CrowdNet Seller will instantly receive a low rating for their service.
What if I want to disconnect before the time runs out?
Customers are allowed to disconnect their connection anytime they want (CrowdNet Sellers, however, are not allowed to disconnect once the connection period starts). Do note, however, that once you disconnect during your allotted time period, you will not be able to reconnect again. All remaining minutes will be forfeited and you will have to start a new transaction after.
Where will the timer appear and how will we know when the time is up?
Once you confirm your package and finish payment, the CrowdNet app will automatically create a timer widget at the top part of your smartphone. During the final minute before your time runs out, the app will send you a notification to inform you of the time.
We're very proud to have been cited by the start-up & development community for our achievements:
Top 29 Customer-Focused Startups (March 2016)
e27
Special Mention Award (December 2014)
AT&T Philippines Mobile App Developers Day
2nd Place (July 2014)
AngelHack Manila
Top 30 Innovative Apps (December 2015)
1st Google Developers HackFair
Featured app (September 2014)
Mozilla Maker Festival Manila
Disclaimer: The logos displayed on this site are meant to illustrate our achievements. Do note that all materials contained in this site are the property of their respective owners.
Miko has worked on global multi-million dollar projects across 4 continents and has managed several marketing campaigns in the Asia Pacific region. Leveraging on his experience in customer experience development, he aims to help customers achieve a more enjoyable digital lifestyle through CrowdNet.
Miko earned his MBA from IE Business School, one of the world's leading business schools. He obtained a Professional Diploma in Asia Pacific Marketing from the National University of Singapore and a Bachelor of Science in Management from Ateneo de Manila University. He served as Adjunct Faculty at National University of Singapore's Institute of Systems Science and a Guest Lecturer at London Business School and IE Business School. On his spare time, he teaches courses and seminars on digital marketing at the John Gokongwei School of Management at Ateneo de Manila University and the Ateneo Graduate School of Business.
Marco Valmores
Co-Founder
Marco brings his expertise in mobile development, IT infrastructure and systems design from his expansive experience working in one of the country's largest telcos, and the leading financial software companies in the world. He dreams to make the Internet more accessible to all Filipinos, through CrowdNet.
Marco earned his Bachelor of Science in Information Technology degree from De La Salle University. He is also a Professor in Database Management, Android Development, and Programming at Manila Business College.